About the Author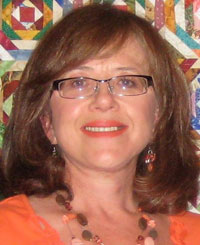 Jenny Miller has been devoted to teaching children to read for most of her life. She taught Grade 1 for 18 years and was an Early Literacy Coordinator for 8 years. She was a resource room teacher for several years, helping at-risk children in Kindergarten to Grade 8 to learn to read. Most recently she has been privately tutoring young children having difficulties with reading and writing.
Jenny has always shared her knowledge and has developed successful programs used by hundreds of teachers and parents. She has given well-received seminars on how to teach reading and writing using her programs. Jenny has constantly revised and improved her programs as she worked with children and gained more knowledge.
In 2000 she self published the Joe and Joan Program for Beginning Reading and Writing and in 2003 she published the Reading Sprouts Program for Kindergarten and Grade 1. In 2011 she revised the Sprouts Program and replaced the Joe and Joan Program with the Reading Roots Program.