About the Illustrator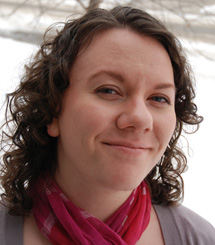 Stacey Landry is an artist and illustrator living in Calgary, Alberta. Pursuing a lifelong passion for art, she graduated with distinction from the Alberta College of Art & Design in 2005 with a Bachelor of Fine Arts degree in Print Media.
Stacey's work uses lines to capture a character, often with plenty of humour. She loves children's book illustration and greatly enjoyed the opportunity to work with Jenny to help bring the Reading Roots and Sprouts series come to life.
Much of Stacey's work is created digitally, but she also works in traditional media such as ink and watercolour. She is inspired by the work of other great illustrators and observation of the world around her.